Mothers honored at Sand Creek Country Club's annual Mother's Day Brunch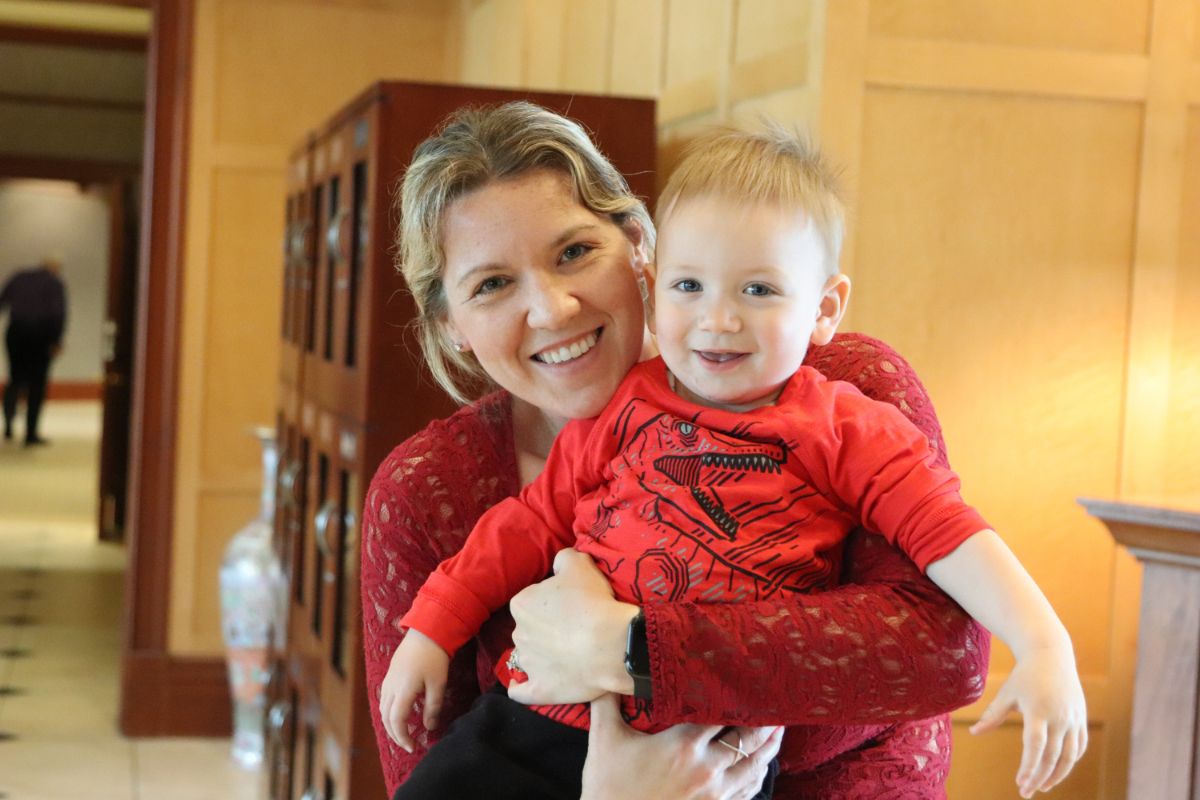 Dressed in their Sunday best, many families gathered at Sand Creek Country Club today for the annual Mother's Day Brunch. This event was a time for mothers to enjoy a delicious meal in a beautiful setting with their families and guests, and the best part was that there was no cooking or cleaning up!
"It's nice to be treated special on Mother's Day and to be with your family," said Phyllis Navetta, a Mother's Day Brunch guest.
Sand Creek Country Club employees also enjoy seeing their guests be treated well.
"I like seeing all the members come together and who doesn't like to celebrate Mom?" said Director of Food and Beverage at Sand Creek Country Club, Amy Cushway. "I have been here for 27 years and have done this event 27 times. It's a tradition that's been here as long as I have. It's a simple family bonding time today to celebrate Moms."
For more than 25 years, Sand Creek Country Club has been celebrating mothers at their annual brunch. The staff spends more than a month preparing for the day and each staff member works hard to ensure that mothers have an exceptional time.
"This is a celebration of mothers. Mothers are very important and the bond between a mother and her child is amazing," said Angela Wronko, Catering Sales Manager at Sand Creek.
Attendees of the brunch enjoyed a packed buffet that included omelet and carving stations. Many delicious desserts were available and there was even a children's food table with hot dogs and chips. There were plenty of tasty choices for all palates.
Today's brunch was a great time for generations of women to come together and enjoy time with their families. Smiles and hugs were in abundance as grandmothers, mothers, and daughters all celebrated each other.
The Mother's Day brunch is a great opportunity for club members to catch up with each other before summer activities begin. The sun-filled dining rooms were full of laughter and conversation as neighbors and friends visited with each other.
"This was my first time celebrating Mother's Day at Sand Creek Country Club, so it was very special. The food was delicious, and it was great seeing neighbors and friends. This is a great place to gather and enjoy special occasions," said club member Colleen Kim.
This event is an important one for Sand Creek Country Club. The desire to celebrate Moms and give them a special time is evident. Mother's are the reason we are all here and it's important to honor them.
"We are family-oriented, so bringing family together and building those family relationships, honoring mothers is important. I'm excited to see many families and the joy in everybody's faces as they come together," said Wronko.
The Mother's Day brunch at Sand Creek Country Club was a terrific event. Mothers felt special and families were able to gather together and enjoy each other's company. That's how you have an awesome Mother's Day Brunch.