Portage Township Schools Update, September 14, 2018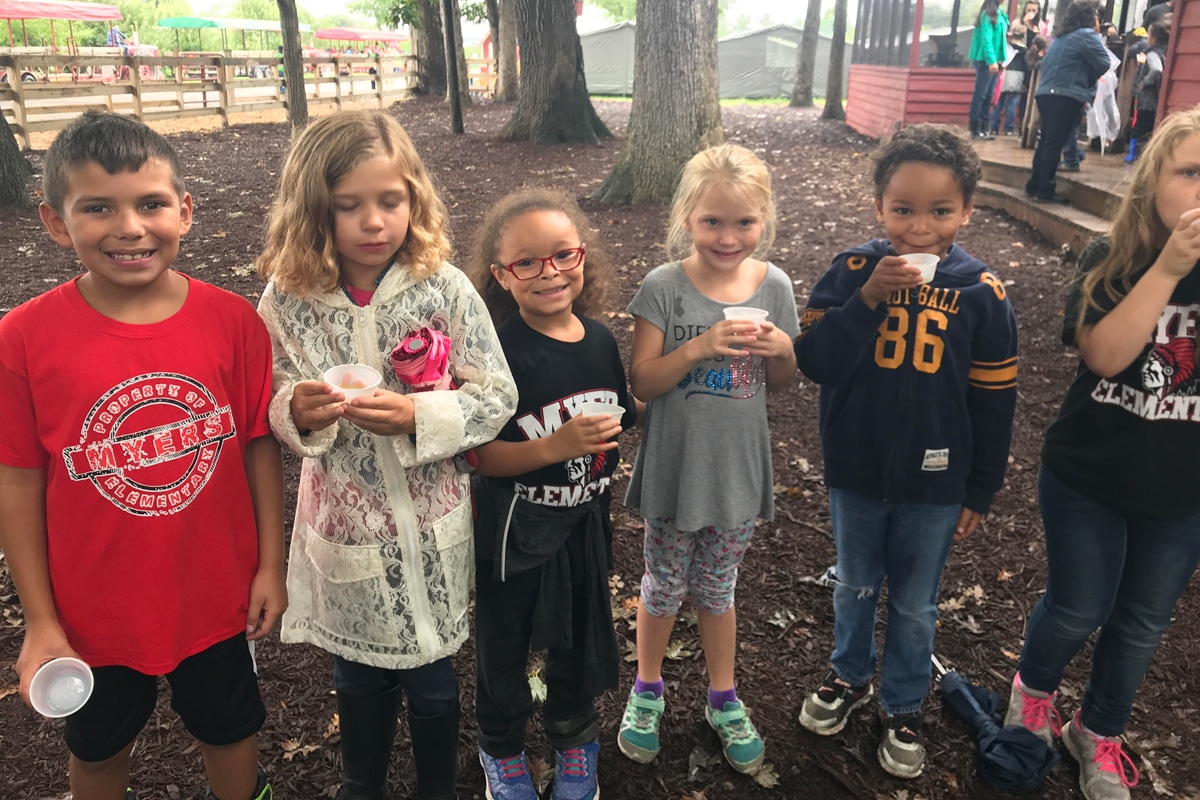 Myers Elementary
First graders at Myers Elementary visited County Line Orchard. They've been studying all about apples in their classrooms. They've learned about the parts of an apple, how it grows from seed to apple and how the trees change throughout the season. Students have graphed their favorite color apple, taste tested different apple foods and listened to an interview with an apple farmer.
Kyle Elementary
Mrs. Chaja has 2 library helpers that help her every day with morning checkout before the bell rings.
Porta-Botz
Southlake Automation in Merrillville rolled out the red carpet for a small group of Portage high school Robotics students who were given a front seat to a FANUC robot being prepared for industrial integration. Students learned about the multi-axis robot, PLC controls, teach pendant programming, real work-cell simulations, and the complexities of trouble shooting. Some even had the opportunity to "jog" the robot under their own control. The Engineering technicians and top company Executives fielded questions, shared their experiences and offered career advice to the aspiring students.
Southlake Automation was a program sponsor for the school's robotics team, the "Porta-Botz!" last year.