A Portage Life In The Spotlight: Dr. Danny Hayes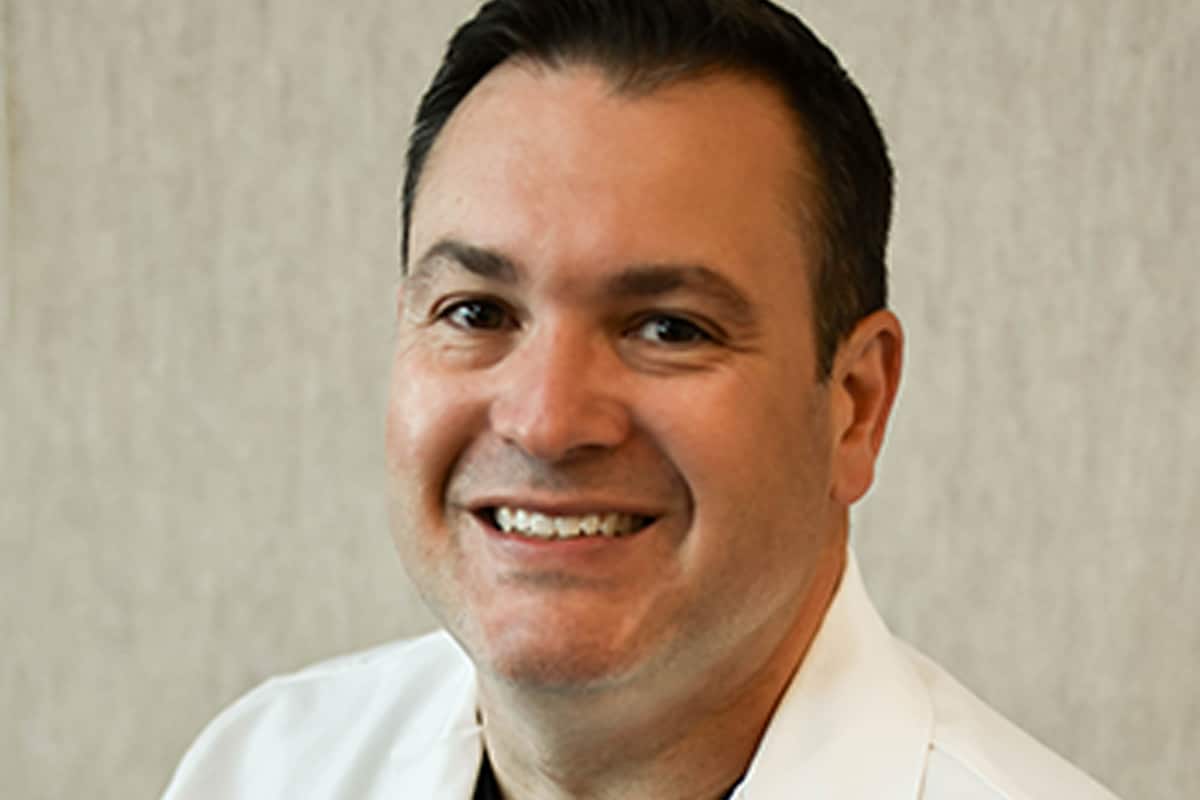 Dr. Danny Hayes is the owner of Advanced Dental Concepts. The office is located in Crown Point, but Hayes is a Portage native at heart. Advanced Dental Concepts opened their Crown Point location in 2004, and another location is coming to Portage in September 2018. Hayes is very excited and thrilled about the opening of the new location, because he loves Portage and is looking forward to seeing and creating new friendships with the people of the city.
"It seems like people who grew up in Portage typically stay in Portage," said Hayes. "I am very proud to be from Portage and I am very excited to be able to open up another location in Portage to serve my hometown community."
Hayes graduated from Portage High School in 1990 while also growing up in the area. After graduation, Hayes attended Marian College in Indianapolis on a baseball and academic scholarship, and then finished his education by attending Temple University School of Dentistry in Philadelphia, Pennsylvania. He was inspired by his father, who was a dental technician in the Navy.
"My father started talking to me about dentistry in 3rd Grade," said Hayes. "I made an early decision in my life to be a dentist like my father, but I also have a passion for helping people and creating relationships with people."
After finishing school, Hayes met his loving wife, Kathy, who is a licensed dental hygienist with Advanced Dental Concepts and also serves as the Business Coordinator. Kathy has helped Hayes get to where he is now, both professionally and personally, by practicing dentistry and being the mother of his three children, Patrick, Riley, and Daniel.
What Hayes loves most about his job is the opportunity to develop genuine conversations and relationships with patients and the staff of Advanced Dental Concepts. He has loved helping people throughout his life, and being a Dentist has allowed him to both help people and have an "extended dental family" with the patients and staff of the office.
"I absolutely love having genuine conversations with patients and staff at our office," said Hayes. "It's amazing to be able to catch up with patients and staff, and we like to consider each other as an extended dental family. Our staff is absolutely amazing because they are genuinely concerned and care so much about people. They are all highly trained, kind, and caring."
The love from Advanced Dental Concepts is not only contained within the office but spreads throughout the community through sponsored events such as community runs and involvement in school athletic and arts programs.
"I think it's necessary to give back to the community, because the community supports our business by putting trust and faith in it," said Hayes. "Our business is very active in the community by supporting school programs, community runs, and other community events. We also hold a Halloween Candy Buy Back, which is simply buying back excess Halloween candy from kids, and then the candy is sent to our troops overseas."
Hayes is eager to open up another Advanced Dental Concepts office in Portage, and is looking forward to creating new relationships within the Portage community. Advanced Dental Concepts has been in business since 2004, and is open and welcomes patients of all ages. There are a variety of procedures that Advanced Dental Concepts offers, and 95% of the procedures are able to be performed at their own office. Advanced Dental Concepts is now accepting appointments for their Portage location opening on September 24th. Call (219)-763-6878 to schedule your appointment today! They will also host an open house for the community on September 29th from 1-3 p.m at 3410 Willowcreek Rd in Portage.